Cable TV / Internet Alternatives
Although almost four years have passed since the economy turned south, for many Americans the financial picture is still very difficult. Making the mortgage payment, bills, paying for car repair, insurance, and gasoline, and trying to have a little fun in the meantime can put you under a lot of financial pressure. To make it a little easier, today we're going to look at some low-cost money saving ways to have fun.
Cutting Cable TV to Save Money?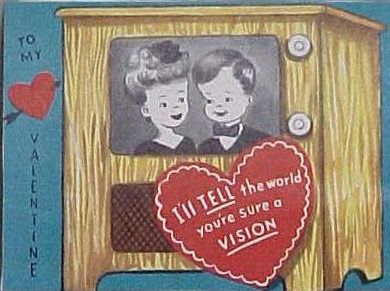 The first step to saving money on entertainment is to cancel your cable television.
What???
That sounds ridiculous! Television is most people's constant choice of entertainment.
However, consider these facts:
Cable television is full of advertisements that are designed to make you spend more money (or get fat)
Cable television costs a LOT of money each month
More and more good shows are available on Netflix, Amazon Prime or the Internet without having to pay for cable – and with many fewer ads
Here's a great little video about some of the problems with watching TV.
When you take these factors into account, it's clear that getting rid of cable television could be the first step toward saving money on entertainment. Of course depending on your location you may still need an alternative to provide internet access. In some locations, cable TV and Internet are provided by the same provider (on the same cable) so you may only be able to eliminate some of the deluxe cable frills.
But what would you do instead of watching cable?
Let's look at a couple of low-cost entertainment options.
Cable TV Internet Alternative #1- The Great Outdoors
In the summer, the great weather and sun beckon us outside. There are countless parks, trails, lakes, and beaches in every state. Even in winter, sledding and building snowmen are great options. Get outside with the family! Not only will you get great exercise and take in some fresh air, you'll bond more with your family and friends than you would staring at the TV. Here are some specific ideas:
Take the family to a local park with a playground. Your kids can meet new friends, and you can have fun watching everyone play.
Have a picnic. You can even do this in your own backyard. Eating outside is a fun and unique experience. Bring a Frisbee for some after-dinner play.
Go swimming. Local pools are great options, as are beaches on lakes or even the ocean. Swimming is excellent exercise and a great way to cool off in the hot summer.
Sledding. In the winter, take the sleds out and find a big hill to ride down. You'll have a great time and can always head inside to warm up with hot chocolate afterwards!
Build a snowman. Going no further than your own front yard, you can have a couple hours of fun! Dress up your snowman in funny clothes that will make you smile for days each time you see him. This is a great activity with kids!
These are only a few ideas – I'm sure you can come up with dozens of others based on where you live! Enjoying the outdoors is a great way to have low-cost fun.
Cable TV Internet Alternative #2 - Museums
My favorite thing about museums is the way they take you back in time. You can see art from hundreds of years ago, farming tools from the 1800's, political artifacts from the early 20th century, and more. It all depends on which museum you go to. If you live in a larger city, you likely have the blessing of many museums to choose from. Most charge a low fee for an unlimited amount of time visiting, making them a great low-cost option. Here are a few ideas of types of museums to look for:
Art museums. Seeing great art is always inspiring. Once upon a time, folks didn't have Photoshop, and the pictures they took were carefully selected and posed. The art they painted was painstakingly crafted one brushstroke at a time. Seeing what the masters could do with paint and canvas, or old cameras, is breathtaking. It's great reminder of what talent and hard work can accomplish.
Science museums. Science museums have displays that demonstrate, with great fun, the various laws of science. Some rooms have flash displays that leave your silhouette on the wall in various colors. Others let you play with gravity or the transmission of sound. This is a great way to get out of the house, learn something new, and have fun with science.
Political or Historical museums. Our nation, though not very old by many standards, has a great history that we can be proud of. In addition, our leaders have done foolish things that can be learned from, hopefully never to be repeated. Political and historical museums let you look back in time and see the great and not-so-great events of our American past. Often, museums help history come alive, giving faces to names and letting us see the items associated with famous events. Looking back at our past is informative and inspiring.
Children's Museums- Some cities have educational museums designed specifically for children and many adults enjoy them as well.
This only covers a few types of museums – there are many more. Take a look in your city and find out what there is! Maybe you have a dinosaur museum, a river museum, or any of a dozen other kinds. Visiting these is a great way to have low-cost fun.
Cable TV Internet Alternative #3 – Books
Reading can be educational or entertainment. Reading actually stimulates different portions of your brain that watching TV. Reading requires active participation, while TV is much more passive.  Sitting in front of the TV your brain slips in "Alpha wave" status which is in effect a form of hypnosis.
In this economy, it can be easy to get discouraged. Money is tight and everything seems to cost so much. Fortunately, there are many great ways to have fun without spending tons of money.
Start a Home Based Business
With all the time you'll save not watching TV you could start a home based business like becoming a Social Media Marketing consultant or get an online degree.
Social Media Marketing Consultants Needed
10 Awesome Jobs You Can Do From Home
Stay Ahead of Your Competition With Online Continuing Education Courses
If you find that you absolutely can't cut your cable or need internet access check with Connectyourhome.com, an authorized retailer of home communication, security, cable tv and internet services.  Visiting Connect Your Home can help you find the best cable providers and phone providers.
See Also:
The Wealthy Buy Assets, the Poor Buy Liabilities, and the Middle Class Buy Liabilites Believing They Are Assets
10 Ways to Save Money on Your Next Family Vacation
Online Degree More Affordable Than on Campus
10 Money Management Tips for Kids