Electricity Contracts
You might not know when you start-up your small business about the range of options that are available to you for your utilities, especially for electricity and gas. Sometimes, it can be quite difficult to decide, and normally, people just go with the company that they've always been with, or they pick whatever might be first in the online directory.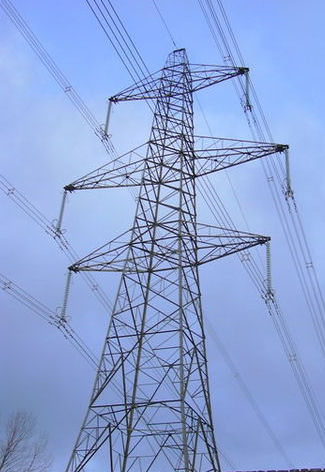 Not giving this much thought could end up costing your small business hundreds, if not thousands over the course of the year, which could translate into tens of thousands over the life of your business. If you were shopping for a new photocopier for your organization, would you simply buy the first one you came across? Of course not! You would spend some time researching to find exactly the services that you require, you would ask a few friends who also run small businesses what product they use, and you would even take a few minutes online looking at price comparisons.
However, almost no small business owner does this when it comes to their electricity options. Usually, a company is just picked for some seemingly inconsequential or random reason. But this choice, though maybe not as important as a some other things a small business owner might have on his or her mind, is still quite important.
Granted, when creating or setting up a small business, many owners are pressed for time, with many duties and things on their plates, something as basic as business electricity or gas might fall by the wayside. Don't let that be the case, it can be just as important as ensuring that your employment contracts, small business insurance and accountancy forms are up and running.
If you are already an established small business owner, please do not think that you are out of options. As electricity is an important service to your small business, you are still also a customer. If you are not pleased with the services or pricing schedule and contract that your current electricity or gas providing has been giving your organisation, then switching is still an option.
Many savvy organizations out there realize the importance of understanding simple ways of keeping costs down will translate into keeping profits up. So, once they discover that they are paying unacceptably high electricity contracts, these businesses immediately begin searching to find a contract which will provide much more value to them. From there, they make the switch. It is not quite as painful and cumbersome as one might imagine it to be, and with the help of an experienced firm in these areas, it can be done quite quickly indeed.
This article has been provided by Business Electric, a leading UK firm which helps thousands of customers save hundreds of pounds each year by finding less expensive electricity options, and then helping those small businesses switch. Please click here to consult their website and find out the range of services offered.
See Also:
Public Liability Insurance for Small Construction Businesses
Is Business Insurance on Your Priority List?
Is it Time to Expand Your Small Business?
Rising To Success As a Home-Based Business Owner
Appliances That Bump Up Your Electricity Bill
10 Ways To Teach Your Children About Money
Can You Make Money With Affiliate Marketing?
30 Ways to Save Money in This Economy
4 Low-Cost Tricks to Promote Your Small Business More Effectively