Individual Dental Insurance-
Dental insurance is available in indemnity, PPO and HMO plans. Most people wonder whether it is really necessary to have individual dental insurance since visits to the dentist are sporadic compared to other doctor's visit. Indeed, most people visit the dentist when in need of urgent services such as extraction of a tooth, filling a cavity and treatment for gum disease but also for routine cleaning and check-ups. Many Americans have health insurance through their employers and most of these policies do not cover dental care. In most cases, if a group health policy includes dental care, it only covers a minimum amount. For this reason, many insurance companies offer individual dental insurance plans to cover any treatment related to dental health. In this unpredictable global economy characterized by rising inflation, most people wonder whether dental insurance is really worth purchasing.
Dental premiums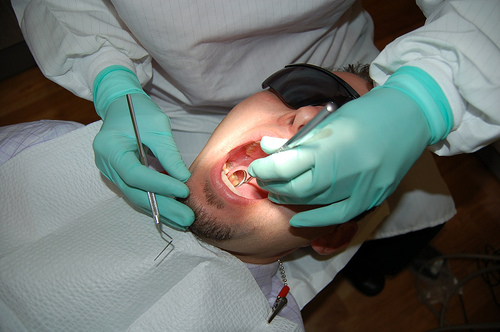 Although dental insurance offered by different companies vary, premiums have risen steadily over the years. Some insurance companies may offer low monthly premium dental packages, with higher deductibles. Often, these economical packages will not provide coverage for certain services. Nevertheless, dental premiums are high and sometimes it might be cheaper to pay for routine cleaning and checkups with your own cash. Most dental health plans also cover diagnostic and preventative services. According to National Association of Dental Plans, most plans normally consist of two annual cleanings and checkups, fluoride treatment and X-rays. The plan also partially covers restorative procedures such as crowns, root canals and fillings and excludes cosmetic procedures.
Dental Insurance coverage
Although dental premiums have continued rising steadily over the years, the maximum benefit of most dental plans have remained unchanged. This is because the overhead coasts of offering dental care have increased over the years thus most dental plans cope by limiting benefits.
Most individual dental policies offer the following:
• $1,000 to $1,350 maximum annual individual benefit (more for a family)
• 100% for preventative and diagnostic care
• 80% for cleaning and maintenance
• 50% for general restorative care such as filling
• 50% for oral surgery such as root canals and tooth pulling
• 0% for cosmetic tooth care such as implants, veneers and whitening.
Twenty years ago, the maximum benefits still stood at an average of $1,000. However, back then, dental premiums were quite low compared to today and the cost of a gold crown was around $120. The same crown today costs approximately $1,200, yet the maximum benefits you can receive from a dental policy annually are barely over $1,000. This is a clear indication that you pay more for a dental policy yet you receive so little from the plan. Most people are also distressed when dental insurance only partially covers their bills since the company cannot exceed the maximum annual benefits. The premiums for a policy with the above mentioned benefits are approximately $50 per month which totals to $600 annually. According to American Dental Association, in 2011, the average cost of two annual checkups, cleaning and X-rays was $370 when you pay from your pocket. Clearly it might be cheaper to pay for dental services on your own rather than taking up an individual dental plan but this depends on the condition of your teeth and how many cavities you get. If you add in a filling or root canal and you are easily over $600.
See Also:
Choosing Your Own Family Health Insurance Plan
Navigating the Politics of Health Insurance
Mandatory Health Insurance Pros and Cons
 About the Author:
Lisa Collins has written numerous articles on health insurance. For more information on dental health insurance visit the website Dentalinsurance.net .
Photo Credits: by mattlemmon   Dentist Visit