College Education-
Every parent wants to give their child the best possible start in life and for many children that will mean a quality college education. So how can you provide your child with a college education without breaking the budget? With prior planning even a family with a modest income can afford to provide their child with a college education.
Where You Send Your Child Makes a Big Difference
According to the National Center for Education Statistics, the average undergraduate paid $32,790 for tuition, room and board for a private college education in 2010. And the college board estimates that a Private Non-Profit four year college education will cost $38,589 in 2012. According to the college board, tuition and fees at a public four year college (in State) is a much more reasonable $8,244 a year and if you are attending a local community college then the costs are typically only $2963 a year.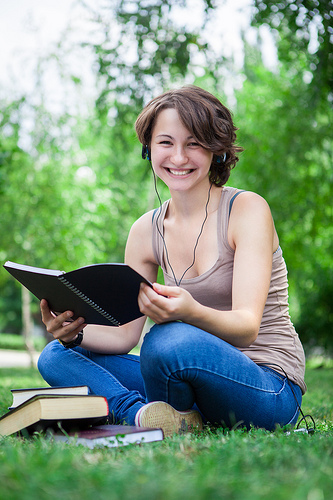 Roughly 66% of students attend either a public college or community college. Many parents overestimate how much their child's college education will cost because of the high fees of some private institutions. If you are on budget plan to send your child to a good quality public institutions and you will find the task much easier.
Study In State
Because public colleges receive a large part of their funding from state or local government they are able to offer considerably lower tuition costs to students who live in that state. Tuition fees for in state students are typically around half the cost of that of out state students. Planning for your child to study in state can make college considerably more affordable.
The other big saving comes from the fact that your child can live at home while they study. The average private college charges $9,233 for room and board while public colleges still charge a hefty $8,251 per year. Other than tuition the major cost with your child's college education is board and other living costs. If your child lives at home while they study then these costs will be considerably less. If your child takes a part time job then additional costs can usually be easily covered without them having to spend too much time away from their studies. Even if they go to community college for the first two years and then transfer to a university the savings can be substantial and the diploma they receive at the end still looks the same.
Online College Education
With the advent of high speed internet access it is possible to attend an accredited private university and never leave home. Because the cost of providing this type of education is considerably less than the cost of providing on campus classes some universities offer significant discounts to online students. Liberty University for instance has very reasonable on campus rates (on par with public universities) but their online tuition is even cheaper. Full-time students pay $325 per credit hour compared to $619/ credit hour for on campus students.
529 Plans
One of the most common ways of saving for your child's college education is through the use of tax advantaged investment vehicles or 529 plans. There are two basic types of 529 plans:
Prepaid plans allow the investor to purchase college education credits. The advantage is that you can purchase these credits at today's prices. As college tuition increases an average of 8% each year this can add up to a significant difference when it comes time to paying your child's tuition fees. For example if you have nine years until your child is ready to start his or her college education and you didn't purchase college education credits today you will end up paying roughly twice as much in tuition fees.
College savings plans are similar to your 401K. Essentially you use after tax income to invest into your own choice of mutual funds through the 529 plan. This is typically either Stocks or Bonds or some combination of the two. The advantage is that when it comes time to pay for your child's college education you can withdraw the money tax free including any capital gains or earnings from your investments.
It is important to note that you can direct your 529 college savings plan to any person who chooses to study at college. So if your child decides that they don't wish to study at college you could use it to fund your nieces or nephews education instead. If you decide to use the fund for some other purpose than paying for college education you will pay tax on the earnings and income.
Conclusion
If you are on a budget but you want your child to attend a good college then the first thing to recognize is that affording quality education does not need to be expensive. By planning for your child to attend a good in state public university or community college, or an inexpensive online college and making use of the 529 plans you will find that even relatively small annual contributions will allow you to pay for their education. Remember the sooner you start saving the less you will need to save each year.
See Also:
Online Degree More Affordable Than on Campus
Save Money – Attend a Community College
Kids Going to College? Ease the Financial Burden
Save Money this College Season: Textbook Rental Trend Gains Popularity
College Education Loans | Internships Can Help
The Financial Aid Award Letter: Receive Top Dollar from your Top Choice
How Much Should You Borrow to Pay for College?
The Secret to Making More Money: Stay in School
In College with No Job; Why are You Spending so Much?
The Difference a Degree Makes in Unemployment Levels
Inflation Adjusted College Costs
About the Author:
Alon is the CTO of Pageonce, a service which allows you to pay verizon bill online and all of your bills in one place, as well as, receive alerts about fees, bills, and payments.
Photo Credits:   by CollegeDegrees360  Online College Student