Refinancing Your Mortgage-
With so many people turning to refinance their mortgage, perhaps you're feeling that this is the right thing for you to do, too. While low interest rates and appealing offers could mean that refinancing your mortgage saves you lots of money, don't be too quick to abandon your original payments. Read the four tips below to make sure that refinancing your mortgage will actually save you money, and not cost you money.
1) Application Fee
Some lenders will charge you an application fee, so be sure to check whether this is the case with the lender you're looking into. Some lenders will charge you to begin the application process to refinance your mortgage, and then again during the actual refinancing process. Often the lender requires this payment upfront, and there is no rollover into your new loan amount; the money comes from your pocket. While some lenders will waive this fee or perhaps offer you a promotion, be sure to double check what this fee is, and whether this fee is worth refinancing your mortgage for.
2) Other Additional Fees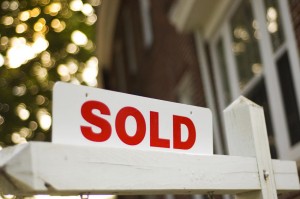 In addition to application and processing fees, look out for other fees that you're not expecting. Check whether your lender has included settlement costs or is charging you for points. If you're looking to pay a lower monthly payment, then expect to pay more points. Likewise, to pay fewer points you will need to have a higher monthly payment. Additionally, be sure to check whether these fees roll into your loan amount. While lenders need to disclose all fees to you within three days of your loan application, be sure you know what you will be paying for, and how much you'll be paying. Fees you may not be expecting could include administrative fees and courier fees. It's also worth it to check out a refinance calculator like the one built by the team at RefinanceCalc.org
3) Paying a Penalty
If leaving your current payment plan will result in you paying a steep penalty, then you may save nothing if you choose to refinance your mortgage. Closing costs or early pay-offs could be an unnecessary expense. Something else to consider is how long you're looking to stay in the home you've bought. If you're planning on staying there for over a decade, perhaps the security of a fixed monthly mortgage appeals to you. However, if you're looking to move then refinancing your mortgage and gaining complete equity of the house might be the better option for you, and perhaps the penalty is worth it.
4) Poor Credit Rating
If you don't have a great credit rating, then refinancing your mortgage may not save you money, as you will likely be paying a high interest rate. If you have a poor credit rating, chances are you won't qualify for a low interest rate so weigh the benefits of refinancing carefully. If you're looking to try and qualify for low interest though, and you think it is in your reach, close any unused credit card accounts to raise your credit score. However, be sure to notify the credit card company in writing that this closure is by your request. If this is on file, future lenders will know the accounts weren't closed because of bad credit scores.
Before you rush into refinancing your mortgage, be sure to consider the hidden costs. Once you know all the extra costs, then you can examine whether refinancing will actually save you money, or whether it will cost you more than what you're currently paying.
Book Recommendations:
Mortgage Ripoffs and Money Savers: An Industry Insider Explains How to Save Thousands on Your Mortgage or Re-Finance
So You Want to Refinance: An Insiders Guide to Refinancing Adjustable Rate Mortgages and Home Loans
See Also:
30 Year Fixed Rate Mortgages, Nope Not at 3.25%!
Is Financing Your Child's Mortgage Right for Your Family?
3 Tips for Saving Money on Your First Mortgage
Important Things To Know About Fire Insurance
Your Guide to Home Loan Refinancing
The Effect of Renovation on Your Homeowner's Insurance
A Guide to Getting a Cheap Home Insurance Quote