The Big Investment
A  house will probably be the single largest purchase of your  lifetime. Unfortunately, many people spend more time shopping for a big screen TV or camera than for a home.  Buying a home can be an emotional, frustrating and exhilarating experience. You are forced to live with the choice you make for years and a few simple mistakes can easily cost you much more than a TV and a camera combined. With that level of importance, it is imperative that you make the wisest purchase possible. The goal is not to merely buy a house. You really want a place that can be a home that meets your needs and expectations at the same time fits well in your budget. It is especially important for first time home buyers to approach the process with as much objectivity as possible.
Here are 5 questions to ask yourself as you are buying real estate for your family.
 1. Can I afford to buy and maintain this property?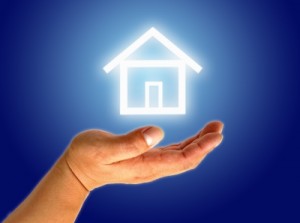 It is tempting to focus on the issue of qualifying for a loan with payments that seem reasonable. This is a practical first step. There is much more to owning and paying for a house beyond the mortgage payment. Include additional costs such as insurance, taxes and maintenance. Budget for the entire initial move in and fix up costs. Calculate all the annual fees for landscaping, utilities and repairs.
Your calculations are going to show big differences between a home that has been lived in and new construction. Often new construction won't have any landscaping, a shed to store tools or maybe not even a mailbox. If you are a first time buyer, you will want to add funds for everything from furniture to yard tools.
A major consideration is the stability of your income. How secure are you that you will continue at your current earnings level. Are you considering dual incomes? Will both of them continue if you are starting a family?
 2. Will this be the right house tomorrow?
Even if you can afford a certain house, ask how it fits your family plans. Is it too big or too small for the lifestyle you will live tomorrow? Are children in the plans? Are young children going to need more room? Are you close enough to your job that you won't tire of the commute? Will you have to renovate to be really happy with how the home looks and feels?
3. Does this neighborhood fit me?
It is very easy to ignore the environment in which a house is located. People don't interact with neighbors like they used to, but that might be important to you. What are the demographics of the neighborhood? Are they changing? Are the changes for better or worse? Are the right shops and schools convenient to your location?
4. Does the neighborhood make sense as an investment?
Trends are everything in real estate. One of the most important series of questions to ask relates to the real estate market in the areas around the neighborhood. Is commercial construction taking place or expected near by? Is road congestion going to get worse? In the final analysis, the house is your major investment and you want appreciation, not declining values.
5. Is it really wise to buy instead of rent?
The real estate market today is a totally different animal from the past few decades. Home ownership is still usually a wise option. Depending on your personal situation and the market in your area, you may be able to rent much more house than you can buy. An alternative is to rent for a year or two to save up even more for your down payment.
These are complex and personal decisions that a real estate agent and financial planner can assist you in evaluating.
Ask the right questions and you will make much wiser decisions when purchasing a house for your family.
See Also:
From Amazon:
About the Author:
Ms. del Rosario is a professional finance blogger and is currently writing for www.jensenandcompany.com. Jensen and Company is your local source for Park City Real Estate and surrounding area information.
Image courtesy of phanlop88 / FreeDigitalPhotos.net