Choosing the proper type of insurance is an important matter. If you get it wrong you can either end up paying too much or worse yet not being covered for something you thought you were paying for. That is why it is so vitally important to understand the basics of insurance. You don't have to understand all the little in-and-outs of coverage if you have a good insurance agent who can explain them to you but it is important to understand the basics. In today's post we are going to look at a couple of different types of coverage available in the U.K. Although some of the basics apply to those from other countries this information applies specifically to people who live in the U.K. ~Tim McMahon, editor.
Choosing Between Income Protection Cover and Critical Illness Cover
by Steven Keogh
Differences between income protection cover and critical illness insurance make both products invaluable in today's economic climate, so I have put together a key comparison to help you decide which option is best for you.
The four main points you need to consider when comparing are:
Regular payments vs. lump sum
Illness vs. unemployment
Immediate payment or deferment
Value of the cover
1) Regular Payments vs. Lump Sum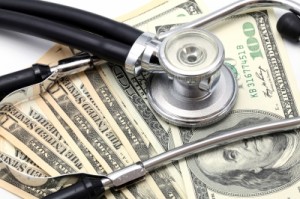 Though both income protection and critical illness will provide you with a pay out should you by unable to work due to illness, the type of payout will depend on the policy you choose.
Income protection is designed to actually protect your level of income and will pay out a regular income for a fixed length of time so that you can maintain your standard of living.
Conversely, a critical illness payment is usually one tax-free lump sum that is issued on diagnosis of certain critical illnesses and no further payment will be made for this specific condition. It also will not cover you if for instance you are unable to work due to a broken leg since it only covers specific "critical" illnesses.
2) Illness vs. Unemployment
An income protection plan will not only pay out if you are unable to work due to illness, it will also be valid if you loose your job through accident or disability, although it will not cover you for redundancy.
If you are able to work in another role or at a reduced rate, an income protection policy will continue to be valid and supplement your income to the level agreed.
When it comes to critical illness cover, your employment status doesn't matter, you do not have to be unable to work for a payment to be issued. Such cover will become valid on diagnosis of a recognised condition no matter what your employment status. It does not matter how much income you receive, the payout level will be the same.
3) Immediate Payment or Deferment
Most income protection policies will have a period of deferment before the regular tax free amounts start to be paid. This can be anything from one month to up to two years depending on the terms of the agreement made at the start of a policy. Usually, the longer the deferment period, the cheaper your monthly premiums will be.
Conversely, a critical illness payment will be made as soon as a diagnosis has been confirmed and will then not pay out again unless another eventuality arises.
4) Value of the Cover
When you take up an income protection plan the payment is intended to cover your standard monthly outgoings. Because payments are tax free,  such a policy will usually set a level of approximately 60% of your gross monthly salary, which should equate to roughly your standard net monthly income.
When you take out a critical illness policy you can set the amount of payout at any level you see fit. Of course, the higher the payout, the higher your premium but there is no cap on the amount you can set. This makes critical illness insurance ideal for covering a fixed level of debt such as a mortgage, which you would want paid off should you be diagnosed with a serious illness.
The differences between income protection cover and critical illness cover remain constant but the details of each individual policy may change. Before you choose any new insurance product make sure you read the small print so that you can be sure you get exactly what you are looking for.
See Also:
Recommended by Amazon:
Image courtesy of Vichaya Kiatying-Angsulee / FreeDigitalPhotos.net