Just about everyone enjoys a summer vacation. Unfortunately, planning a vacation is easier said than done. Family finances typically dictate if and when you're able to vacation. And if you haven't saved up enough, you might consider postponing this year's trip.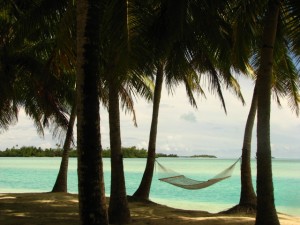 There is, however, a way to make a vacation happen. you may be considering a small, short-term loan. But before you meet with a lender, here are four things to consider:
Types of loans available to you
Several types of loans are available to you, and the right loan depends largely on what you're looking for. Maybe you've saved enough to cover your major travel expenses, such as airfare, hotel and rental car, but you need a few extra hundred dollars for food and entertainment. In this case, you may be considering collateral loans, which let you use a car title or other personal property as security. If you don't have security but need cash, there's also the option of a cash advance, which requires an active bank account and steady income.
What is your credit score?
If you have a good credit score, applying for a bank loan is an option. But if you feel that you cannot qualify for this type of a loan, a lending company can help you get the cash you need. These companies differ from banks, in that they do not conduct credit checks. If you can provide collateral or meet other requirements, you can qualify for a short-term loan.
Compare loan interest rates
If you're thinking about applying for a loan, do not make a decision without first comparing loan rates. Rates vary widely among lenders. Additionally, rates can differ depending on the lending source. Lending companies typically charge higher rates than banks, which compensates for their flexible credit requirements. Comparison shopping takes time and may slow the loan process. But in the end, comparing and choosing a lender with the best rates can save you money.
How soon can you repay the loan?
A bank and lending company can both provide cash to make a family vacation happen. But when deciding between these two options, consider your ability to repay the loan. The repayment terms between banks and lending companies vary.
Bank loans are spread over several months – sometimes years – giving you ample time to pay off the debt. Lending companies operate differently, and if you're approved for a cash advance or collateral loan, full repayment is typically within a month. Not an issue if you're able to pay back the loan in full by this time. However, if you need smaller payments and a longer repayment term, a bank loan might be a better fit.
Knowing the options available to you is the first step in getting a loan. Summer is the time to create memories and enjoy quality time with your family. And getting a away for a few days is one of the best ways to achieve both. If you need extra cash in your pocket, there's a loan that's right for you.
Editor's Note:
Here at Your Family Finances we never recommend borrowing for consumer items. This includes big screen TV's and vacations. I personally feel that you shouldn't even borrow to buy a car, but should instead drive a cheap clunker until you can save up enough to afford a better car. According to Robert T. Kiyosaki
 author of Rich Dad Poor Dad the major difference between the rich and the poor is how they spend their money. The rich only borrow for productive assets like a business or a rental property so the loan becomes "self-liquidating" i.e. it ends up paying for itself.
By borrowing for consumption items you are robbing from your own future. If you can't afford it now what makes you think you can afford it in the future? And if you are paying 20% or more in interest you are digging your own financial grave even faster. If you need to borrow to afford a vacation maybe you should consider a cheaper vacation.
How about camping? Or visiting local parks or museums? A trip to the local beach or lake? Almost everywhere has one of them within easy distance. If not how about hiking in the mountains?  No lakes, oceans or mountains? You must live in the middle of the desert!
But even in a small desert town like Pahrump, Nevada there are places to go, hikes in the desert hunting for gold nuggets, visits to historical landmarks, and even Pahrump has a small local museum. And Las Vegas is close by… but don't go to the Casinos! There is a lot of things to do that are free or low cost… How about Hoover Dam?
So my advice is skip the loan and get creative you might actually find a gold nugget (either real or in a new hobby or just new found creativity).  If you have other inexpensive vacation ideas please post them in the comments below!
See Also:
Resources:
"Relax" by Amanda Sutherland