How Much Car Insurance Do I Need? For many drivers, car insurance premiums can be one of their biggest monthly expenses. If you're like most people, saving money on insurance can may make a huge difference to your bank account at the end of the month. Unfortunately, many automobile owners are over-paying on their car insurance premiums because they don't know the tricks to getting lower rates.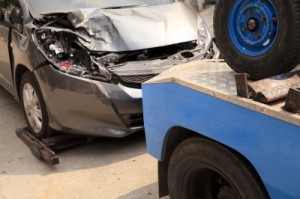 Before purchasing or renewing insurance, here are a few ways to save on your car insurance policy:
Ask About Driver Discounts – Most car insurance companies offer driver discounts ranging from ones for being a safe driver with no history or claims or accidents, to discounts for students doing well in school. Ask to find out if you may qualify for special, cheaper rates.
Pay For The Whole Term – Save up ahead of time before you need to renew your policy so that you're able to pay for the entire term at once, rather than splitting it into monthly payments. Paying a lump sum can often save hundreds of dollars each year. If you can't afford to pay for the entire even paying in 2 or 4 payments is much cheaper than monthly billing. Most insurance companies add $3 to $5 per extra bill so two bills will cost you an extra $5 per year and four bills will cost you an extra $15 to $20 per year but 12 bills will cost you at least an extra $60 to possibly $120 per year or more.
Don't Pay For Too Many Miles – If you are only using your vehicle around town, and only drive a minimum amount of miles per mount, make sure the car insurance companies know this. Often times, drivers who are under a certain number of miles per month are offered cheaper rates. If you get a job closer to home and commute less be sure to tell your insurance company as this will lower your insurance rate as well.
Figure Out Where You Will Be Driving – Are you just driving around your town, or do you plan to drive from state to state, or even internationally? Depending on your driving plans, you may need separate insurance policies. For example, US drivers who head to Mexico will need to also purchase Mexican insurance.
Consider Costs When Shopping For A New Car – If you're in the market for a new vehicle, take insurance into consideration. Most people don't realize how much the type of car you have affects your insurance. Talk with your insurance company before making a purchase so that you're not surprised with a big increase in your premium. Sporty cars often cost more and cars with 4 doors cost less than those with only two doors.
Choose The Right Amount Of Coverage – There are many types of insurance coverage ranging from comprehensive to personal injury protection. Speak with your company to determine what is required where you live, and which types of coverage is right for your needs. Being over-insured could double your monthly costs.
Combine Multiple Policies – If you have multiple insurance policies such as automobile and homeowners insurance, speak with your company about combining them. Most insurers offer discounts for customers who have more than one policy with them.
Opt For A Higher Deductible – The deductible is the amount you pay out of your pocket when filing for an insurance claim. This figure could be anywhere from zero, to $250, $500 or even $1,000. As a rule of thumb, the higher your deductible, the less you'll pay for premiums. If you don't anticipate the need to file a claim, a higher deductible may save you tons of money.
It's not uncommon for monthly car insurance costs to be more than the payments on a car's loan. If you want to save money, be sure to utilize these tips next time you need to find or renew an insurance policy. Saving a little bit of money here and there can quickly add up and leave you with a much larger amount in the bank thanks to lower automobile insurance costs.
You might also like:
James McDonnel has more than a decade of experience as an automobile insurance agent and takes pleasure in helping other drivers significantly reduce their car insurance premiums.
Image courtesy of Naypong / FreeDigitalPhotos.net.