Managing to book the perfect vacation at a reasonable cost can be a difficult challenge for most holidaymakers, whether experienced or planning their first holiday. There are many different packages available, all at different costs, and it can be overwhelming for someone to choose where to go or which package to book. Comparing offers can be stressful and the result of getting it wrong could spoil your whole holiday, so  many chose the easy route and end up booking a local holiday or something rather more simple and miss out on memories of a lifetime.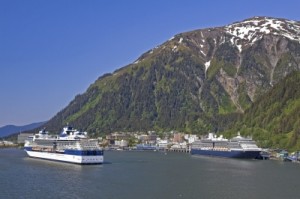 However, it doesn't have to be this way if you want a fancier holiday. Travel agents are helpful if you want to achieve an organized trip and save money along the way. Knowledgeable travel agents can help you better plan and organize your thoughts as far as holiday are concerned, and turn those sketches of a holiday into a practical reality. This will mean they will help you pick the best package for your chosen destination, including flights, guided tours, hotels and much more.
Making the Most of Your Trip
Travel agents are able to organize every detail of traveling time, including your itinerary, budget and time-frame within which to travel. They will also help you out with a number of options, so that you can have more choices regarding your trip (i.e. going duty-free shopping or similar).
By letting a travel agent help organize this aspect, you will not only reduce the strains of planning your trip but also be able to achieve the best time while on holiday.
Letting Experts do the Work
Regardless of research undertaken, it is highly likely that you will not know every aspect of living in your chosen location (albeit briefly). This will mean the best places to dine, to drink, the safest places to travel, costs and much much more. Travel agencies do this for a living and employ experts who have the details on your chosen location. They will be able to offer accurate advice on the specific location and most importantly will be able to keep you safe while advising you which areas to avoid (if any).
Expert travel agents will have training certificates, which will mean they will have visited and lived in specific locations globally.
Tailoring a Holiday to Your Needs
By using a travel agent you will be able to specify exactly what you require of your holiday, which will subsequently mean tailoring a specific package to make the perfect holiday for you. You may want to surf in a deserted area in Australia while backpacking, hike up Mt. Kilimanjaro or glide around the Amazon forest while still being able to experience the comforts of civilization. Or perhaps you just want to see the sights of Paris, New York or Rome…  a travel agents can suit a holiday package exactly for your needs. And because they are paid directly by the package promoters travel agents can often arrange packages for less money than you can get on your own.
You might also enjoy:
Image courtesy of Rosemary Ratcliff / FreeDigitalPhotos.net.