Historically, real estate has been one of the most solid investments to consider.  But in 2008 real estate got a huge "Black Eye". Personal and commercial properties can offer excellent opportunities for investors. But as in many things timing is everything. Obviously, if you bought during the market frenzy from 2005-2008 you probably lost money. However, if you bought from 2010-2013 you could buy almost anywhere and make money. In the current market, it is a mixed bag, some real estate is under priced, while other real estate is overpriced. So although good deals can still be found, It is unwise to rush into any new investments, so before buying, take time to learn all you can first.
Listen to Experts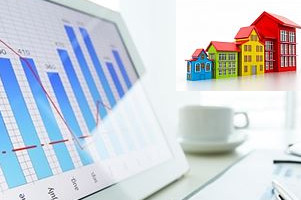 With countless books, videotapes, and Web resources on real estate investing readily available, you have plenty of experts waiting to offer advice (both free and high-priced). Look for authors who have experience in the real estate market. You might start with a book like Real Estate Investing for Dummies or The Book on Rental Property Investing.
You can also sign up for a seminar or investment class to learn the basics. Memphis Investment Properties recommends that you browse online sites like Zillow to learn more about local property values and your state's real estate laws before contacting a real estate office.
Flipping or Long-Term
The first major decision you need to make when investing in real estate is whether you prefer flipping or long-term rentals. Each have their advantages. In flipping the goal is to find a good real estate investment, make some improvements and sell it quickly for a tidy profit. The advantage is that you can make money quickly. The disadvantage is that it is higher risk, if you underestimate your expenses or the extent of work needed you could easily end up doing a lot of work and still losing money.
If you prefer to buy long-term you can have tenants pay your mortgage and slowly and safely cover your mortgage. You have the long-term trend of inflation on your side, allowing you to pay off that mortgage with cheaper and cheaper dollars which eventually will allow you a nice retirement income, since when the mortgage is paid off the rent goes into your pocket instead of the bank's.
The disadvantage is that you have ongoing maintenance and tenant headaches. Many potential landlords fear declining property values, but this may not be as bad as you think. Generally, property values only decline for short periods of time… maybe 3-5 years before they begin climbing again. If you have stable tenants that are covering your mortgage (and providing a positive cash-flow) it really doesn't matter what the value of the property does in the short-term. If you have set aside a fund to cover vacancies, you can hold on as long as it takes. If you don't panic, your mortgage will continue to decrease and your retirement fund will keep chugging away. Remember this is how Donald Trump's father got started.
Establish Contacts
After establishing foundational knowledge, join local real estate investment groups. Many towns have clubs of real estate professionals who get together for breakfast or lunch to discuss the local market. Meeting with local real estate professionals and discussing your interests with someone who does it for a living will allow you to quickly learn the tricks of the trade and maybe a few tips for the current real estate market as well. You may find out about available resources to help those interested in real estate, such as tax breaks or low-cost renovation loans.
Browse Neighborhoods
When you begin to feel comfortable assessing properties for possible purchase, or if you plan to work with a remodeling team, cruise areas of town where you are interested in buying real estate. Whether you plan to flip a house after renovating it or investing in a long-term rental property, you will get a better idea of what's available in your vicinity. Research the property values of comparable homes and businesses in the area for an idea of how yours measures up.
Don't Get in Over your Head
Although it may be tempting to throw every dollar you have into your Real Estate Investing, take a cautious approach. Never invest more than you can afford to lose. No matter how strong the current market appears, there is always the possibility that your property will become an eventual loss, and you could lose money by holding or selling. Start small by purchasing a modest property, and use profits for future investments. Check and double check your numbers, add in a substantial contingency fund to cover unexpected repairs and cost over-runs, if you are planning on renting, allow for vacancies, repairs, taxes, insurance, etc. Missing a single expense can turn a positive cash flow negative and a negative cash flow means that your "investment" is eating you rather than feeding you.
You don't need a ton of money to make a profit in real estate. But you do need a fair amount of knowledge. Start by learning all you can and consulting professionals. Then start looking for property you can buy and remodel or rent out to tenants for years to come.