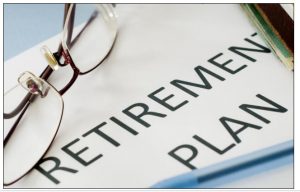 If you're like most people who anticipate retirement, you are probably eager to start this next chapter in your life. However, before you start daydreaming about how you will spend all of that free time, make sure you are financially prepared. Before you inform your boss and others of your retirement date, make a pre-retirement checklist that will help you determine whether you are ready to leave the financial security of a full-time job. You can develop your checklist in the form of some important questions.
How Much Will I Need to Maintain my Current Lifestyle?
This question should be at the top of your list because you may not be able to afford certain activities during retirement. Even if you have a pension plan, your pay will most likely be significantly lower than your salary while working. If you enjoy doing things like eating out regularly and traveling, you may need to find a way to subsidize these activities. You will also need to think about expenses such as replacing appliances and paying for home repairs.
Should I Work Part-Time?
Your answer to the first question may make the decision for you. Some retirees find that getting a part-time job provides financial security as well as provides a way to continue feeling productive while also providing an opportunity to interact with others.
Younger retirees who are not yet eligible for Social Security may experience financial strain due to a reduced income in retirement. Be sure you can find a job that suits your lifestyle, perhaps by turning a hobby into a small business.
How Will I Cover Medical Expenses?
Unless you are able to continue on an employer-sponsored health plan, you may be surprised at how expensive health insurance premiums can be when you have to pay 100 percent of the costs. Not only that, if you have dental insurance or an eye-care plan, you will have to pick up the costs for dental work and glasses or contacts. Once you are no longer eligible for an employer-sponsored health plan you may become eligible for ObamaCare. If you retire before age 65 without health coverage you can apply for coverage through the government's "Insurance Marketplace" i.e. "Obamacare". Losing health coverage qualifies you for a Special Enrollment Period. This means you can enroll in a health plan even if it's outside the annual Open Enrollment Period. When you fill out a Marketplace application, at HealthCare.gov, you'll find out if you qualify for a private plan with premium tax credits and lower out-of-pocket costs. Even if you are working part-time you may qualify depending on your income and household size.
What Will My Financial Situation be if I Outlive My Spouse?
If you are married, you must consider whether you would be able to handle all of your household and other expenses if you are the surviving spouse. Unless you have investments, an expectation of life insurance payments, or will receive a pension from your spouse's former employer, your household income could be reduced by one-half or more. Would you be able to live in your current home and maintain it with a drastic reduction in income?
Good planning is essential for a happy retirement, but emergencies do happen. Prior to retiring, do your research and learn about resources that might be available to help you, should you fall on hard times. There may be online finance options such as getting donations through places like Move Your Mountain if you need some help during tough times. Don't discount other ideas like moving into a smaller apartment to save on house payments and yard work as well. There are so many ways you can keep your retirement financially stable if you think on your feet.