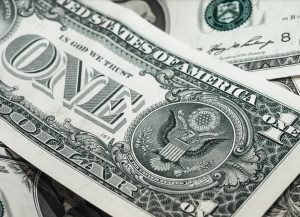 Unless you're a one-percenter, you're probably painfully aware of the harsh reality that a lack of cash brings. Unfortunately, it's much easier to burn through a wad of cash than it is to make it. Nevertheless, there are ways to make some spare cash if you have a bit of creativity. Here's five strategies to get you started.
Take Surveys
You may have heard that one way to make a few extra bucks is to participate in online surveys. Completing each survey can last anywhere between 15 to 30 minutes ore even longer. If you were able to do this every day for a month you might get $200 from your efforts, which isn't enough money to retire on but definitely better than nothing. The problem with surveys is finding legit deals and getting enough of them. Generally, the survey is designed for a specific demographic and so even though there may be several surveys available you may not be the right age, gender, race, socio-economic group, whatever. Remember, any company that offers to pay for surveys but charges you a "start-up fee" is just a scam and you should avoid them. One company that we've heard is legit is swagbucks. They payout in gift cards and have a variety of ways for you to earn. Another company called  "Mechanical Turk" is operated through Amazon and actually requires you to enter your social security number because it generates taxable income. Be sure to read the details before you sign up. It even has other tasks that you can do like transcription and such, so it is best to use the word "survey" if you want to stick to surveys. It also has tasks that take 10 minutes or longer and only pay $0.01 or even $0.00 so you need to use the search feature to find higher paying tasks to make it worth your time.
Sell Your Unnecessary Items
Everyone has "junk" that they aren't using anymore. As the old saying goes "one man's junk is another man's treasure" It may sound overused but the tactic works every time. Nowadays, it's become far simpler to sell your unnecessary items than it used to be through the use of websites and mobile apps. Simply snap a photo of the item and easily post it with the price and item description.
Even your unused and broken down car can yield a few hundred dollars, depending on its market value and current condition. Places like U Pull & Pay can help you find and sell different car parts.
Search the Web
Let's face it, you already browse the web for cat pictures and random funny videos, so why not get paid for it? Searching through Google, Yahoo, or Bing with browser add-ons like Qmee.com yield cash rewards that can compound to a considerable amount overtime. You don't even have to put any effort into it. You just install and activate the add-on, and continue your regular browsing routine. Qmee also offers surveys.
Deliver Food
If you have a car or even just a bike and a reliable smartphone, you're already pre-qualified to work as a delivery rider for companies, such as PostMates. You can make up to $10 per delivery with not much investment but some time and effort. Of course, you could always go "old-school" and contact your local Pizza place they seem to always need drivers. If you have a newer car you can make more by driving for companies like Uber or Lyft.
Provide Services
If you're a Shakespeare when it comes to essays or an IT expert who can solve virtually any computer problem from afar, provide the services through platforms, such as Upwork or Fiverr. Doing simple projects that take an hour of your time can reward you with $5 or more.
These five tactics are only few of the many ways you can earn quick cash nowadays. Hopefully, as you try out each tactic and make money from it, you'll be motivated to experiment on new sources for side income.