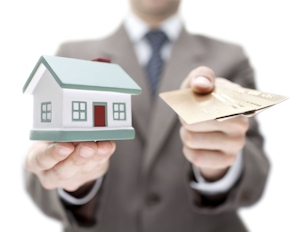 The year 2016 was the best of the current decade for the American housing and mortgage markets, but economists are not expecting 2017 to be an encore year in this regard. The strong demand seen in the last few years for mortgage loans will taper off in 2017, and the cost of borrowing money will become greater due to interest rate increases planned by the Federal Reserve.
Based on the above, it will be in your best interest to get your mortgage under control in 2017. Here are five strategies you can implement to make this happen:
Selling Your Home
Once the Trump administration settles in the White House in 2017, one of the first actions will be to introduce an economic stimulus plan that will be heavy with infrastructure projects, which are typically cause for optimism. Trump's plan may not work in the long run, but it will very likely lead to higher home prices. If you have plenty of home equity built up before April 2017, you may want to consider cashing in by selling your property before housing demand cools down.
Refinance Early in 2017
If you have an adjustable rate mortgage, your monthly mortgage payments could go up in 2017 due to Federal Reserve actions and market conditions. Your best bet may be to refinance to a fixed interest mortgage before it's too late. Check with your local credit union for a mortgage; these community financial institutions tend to offer the best rates.
Make Extra Mortgage Payments
Let's say you carry a mortgage balance of $220,000 on a 30-year fixed rate loan at four percent annual percentage rate. If you make just one extra mortgage payment every three months, you will reduce your debt by more than $60,000 and will shorten your term by more than 10 years.
Derive Rental Income
If you live in a housing market that is enjoying economic growth and low unemployment, you could make extra cash by renting a guest bedroom. In a city such as Austin, which was voted the most active hub for tech startups in 2016, a homeowner could easily rent a bedroom to a tech worker for $700 a month.
Reduce Your Total Debt
Even though mortgage rates are on the rise, they are still considerably lower than credit card rates. If you qualify for a cash-out refinance transaction, you may want to use it to pay off your credit cards.
In the end, although 2017 is not projected to be as optimal for the mortgage market as 2016 was, you will still have good options to manage your household debt.