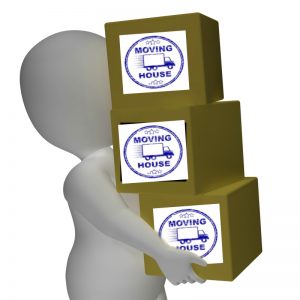 Many people look forward to moving and relocating to a new city or state. For those who are moving cross country, it can be expensive to transport all of the items to a new location. When you want to save money and reduce your costs, there are a few important tips to follow.
Downsize Before Moving
With some common sense exceptions, if you haven't used something in over a year get rid of it. It will make packing and unpacking so much easier when you have less useless junk to deal with.
Purchase Insurance
Many people forego insurance on a moving van or truck in hopes of saving extra money during their move. Unfortunately, accidents and collisions can occur on the road, which can cost thousands of extra dollars. Purchase insurance before your move for peace of mind and to avoid spending more to cover a loss that can occur.
Get Quotes for Moving Services
Do your research when hiring moving services to ensure that you can pay less for professionals to transport your personal belongings to your new home. Call around and get several quotes before choosing a moving company. You should also compare locally-owned moving companies to nationwide companies. For instance if you happen to live in Ft. Meyers, Florida you could check with a company like Affordable Transfer Co Inc. to possibly obtain a lower rate without compromising on the quality of the service that you receive. You can also ask for discounts or specials that are available to avoid paying full price.
If you decide to go the "D-I-Y" route some rental companies allow you to schedule assistance to help you load all your stuff into the truck at one end and then different helper to assist with the unloading at the other end. You might also find help at a local college or university which might be cheaper than hiring professionals.
Decide Whether Free Moving Boxes are Worth it
Instead of spending money on moving boxes, many people go with used boxes. Walmart and Liquor stores are good sources of  free cardboard boxes that are tossed out. There are pros and cons to this. The pros are of course that they are free, the cons are that unless you can get a lot of them from the same place they are all different sizes and make packing the truck much more difficult. Boxes made specifically for moving are available at moving supply stores like U-Haul but may be cheaper at Lowes or Home Depot. If you are going to need lots of them you can order moving supplies online direct from the manufacturer for less than what you can buy them locally.
Another option is to go to an office supply store and get "Banker's Boxes" which are sturdy, have handles, can be stacked easily and can be less expensive than moving boxes. One way to get free moving boxes is to watch for someone moving in and see if you can reuse their boxes once they are done with them.
Use Clothing to Wrap Breakable Items
From dishes to glass vases, different household items are prone to breaking during a move when the boxes are dropped, or pressure is applied. Although bubble wrap is needed to secure the items, it can add to the overall cost of moving. Instead of purchasing newspapers or bubble wrap to protect your valuables, opt for packing the items in clothing to keep them safe. For instance you can pack each of your glasses in a clean sock (you have to pack them anyway) and this saves on wrapping materials and on boxes to put the clothing in. You'll not only save money on your moving supplies but can use fewer boxes when packing up all of your items.
The jumbo rolls of cling wrap are great for wrapping around dressers to keep the drawers from falling out. You can even wrap sofas etc.

When you're getting ready to move, it can be difficult to afford to relocate after you've paid for a down payment on a new home or a deposit on a lease for a rental property. When you want to save money, there are several ways of remaining frugal and staying within your budget to make for a successful process.
You might also enjoy:
Image courtesy of blogpiks.com