Finding deals on everyday necessities is much easier than you think. Many are shocked to find they are overpaying for groceries, health services and other essentials. When you take advantage of local deals, coupons, mobile apps and web-based subscription services, you can save money on the items you purchase daily. Check out these great tips to start saving money today.
Coupons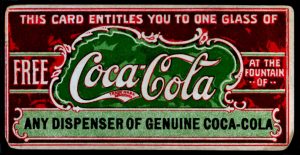 Coca-Cola was the first company to introduce the idea of coupons in 1887 when they created hand-written tickets for one free glass of Coca-Cola and an additional one at only five cents. Today, businesses and consumers both recognize the value coupons offer. You don't need to take couponing to an extreme level as seen on TV to save some cash. The best places to find coupons are in the Sunday newspaper. Three different inserts are available on a regular basis including Smart Source, Red Plum and Procter & Gamble. Coupons are usually for various groceries and household items.
Local Deals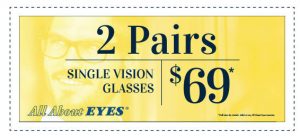 Local deals are one of the best ways to save on necessities and services. Glasses and contact lenses can become expensive, so search your local area for the best services. Local businesses, especially newer ones, often offer discounts and great deals. For instance, if you're looking for glasses, you should check out local business. Recently,  All About Eyes offered 2 pairs of single vision glasses for $69. These types of local businesses are competing for new customers and are usually happy to offer sales and promotions to earn your business.
Save Money with Mobile Apps
There are a few mobile apps that offer cash back for select items that you purchase throughout the month. The majority of these apps focus on grocery-store items, but some of them focus on businesses that are offering promotions. Ibotta is a really cool app that allows you to unlock rebates, submit a receipt for proof of purchase and then cash out your savings or purchase gift cards to popular businesses. You can submit a receipt, link loyalty accounts or make in App purchases. Right now if you join Ibotta using this link  you'll get a $10 sign-up bonus and I'll get $5 added to my account. Win-Win don't you think? 🙂

Web-Based Subscription Services
The widespread availability of the internet has given rise to an entirely new market. When you join Amazon Prime, it costs you $99/ year but you can save much more than that. Amazon Prime was originally just a way to get Fast, Free Shipping but now it has become much more! Now you can enjoy instant access to video streaming…  since Prime includes popular movies and TV shows. On-demand, ad-free music streaming, for over two million songs with thousands of playlists and stations. You also get unlimited reading on any device, for Books, Magazines, etc. Plus, unlimited listening to original audio series. With Twitch Prime you get free game content every month, exclusive discounts, etc. Free unlimited photo storage, and this is a GREAT way to save…
Get Early Access to select Amazon Lightning Deals. I've taken advantage of this several times and gotten absolutely fantastic deals on stuff I had been really wanting but was putting off because of the price. For instance I got an Instant Pot which at the time regularly sold for $159 for only $59!!! Yep, I actually saved $100 using Amazon's lightning deals so that one purchase paid for my whole year's subscription. By the way, the Instant Pot is a great way to save time and money. You can cook almost everything in it. It is a programmable pressure cooker, slow cooker, rice cooker, yogurt maker, you can saute in it, make soups, etc. It is so great there are even Facebook groups dedicated to it. Instant Pot® Community, Instant Pot® UK Community, Whole30 Instant Pot Community and probably 30 more.
You might also like: