If you're looking to buy a house in the near future, it's important to know how much you can afford to spend. Setting a realistic budget will help you determine where you should buy, how much home to buy and how you will account for closing costs (including your down payment). How do you go about determining how much you can afford to spend on your next home?
1. Look at Your Debt-to-Income Ratio
When applying for a mortgage, a lender will want your DTI to be less than 25 to 30 percent before accounting for a housing payment. When taking your mortgage into account, your DTI should be no more than about 40 percent. If this ratio is any higher, you may have trouble paying your bills and saving for retirement or other future goals.
According to the FHA Handbook, "And the borrower's total debt load (including the monthly mortgage payments, credit cards, car payments, etc.) should not exceed 43% of his or her gross monthly income. Those are the current FHA DTI ratio limits for 2017." For 2016 the FHA was saying that 45% was OK so they are tightening up (perhaps in anticipation of a rougher economic climate or perhaps because those close to a 45% DTI ratio are defaulting). We say that, to be on the safe side your DTI ratio should be well below 40% so you are not running the risk of defaulting on your loan and losing your house.
2. How Much Do You Want to Spend?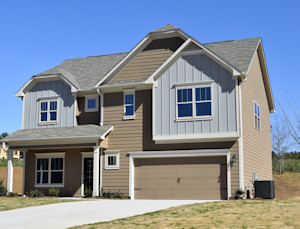 One way to set your home purchase budget is to determine how much that you want to spend each month. Remember, property taxes, insurance and the interest rate on your loan will play a role in what your overall payment will be. Therefore, it may not be enough to say that you want to spend less than $100,000 on a house. This is because a $100,000 home in a town with a property tax rate of 2 percent will cost more than a $100,000 house in an area with a .5 percent property tax rate. The Re/Max Alliance – The Diane Stow Team website provides a Mortgage Calculator that can help you calculate how much your mortgage will be.
3. Talk With Your Real Estate Agent
Talking with a professional real estate agent may help you determine what a realistic budget may look like. He or she may help you take into account how much you want to put down, how much you want to spend each month and how much it may cost to buy in an area with good schools or other attractions.
4. Consider Value Versus Price
It is important to think about the value that you get for your money. In some cases, it may be better to spend $100,000 on a home that has been updated compared to an $70,000 home that needs $30,000 in renovations. In these days of  HGTV if you want a fixer-upper, it needs to be worth your time and money to buy one so be sure that your renovations will pay you back for your time and labor investment in added value.
When you buy a home, you are making a commitment to live in that home for many years. Therefore, you have to be sure that you can afford to make payments until it makes sense to sell it or until you are truly ready to leave.