One of the best ways to bond with your family and explore new destinations is to take a vacation together. When you want to have fun while having a getaway, it can also be the opportunity to have an educational experience. Here are a few educational family vacations to consider taking when you're ready for your next trip and want to create new memories.
1. Plymouth, MA: Plimoth Plantation
Plimoth Plantation allow visitors to see Plymouth Rock and an exact replica of the Mayflower firsthand. You'll be able to see where pilgrims and Native Americans once lived. Children can also learn about the arts and crafts that were practiced by the Wampanoag Indians.
2. Sturbridge, MA: Old Sturbridge Village
Old Sturbridge Village is a "must-see" New England attraction which depicts life in an early 19th-century rural village, featuring costumed historians, antique buildings, water-powered mills, and a working farm. You can view antiques, meet heritage breed animals, and take part in hands-on crafts. Be amazed by watching the blacksmith, tinner, potter, cooper, and printer at work wearing period appropriate costumes. During the month of July they are offering Free entrance for Up to three kids per accompanying full-paying adult during July.
3. Williamsburg, VA: Colonial Williamsburg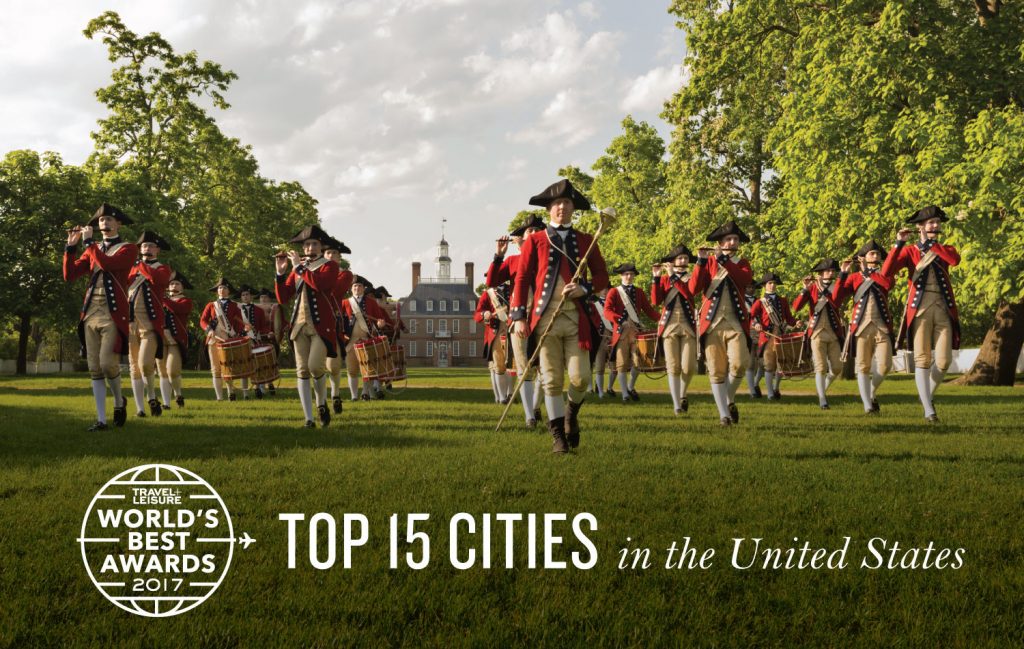 Colonial Williamsburg is the world's largest living history museum. Their 18th-century city is alive with artisans, craftsmen (and women), you can talk with America's founding generation, sit where Jefferson and Washington sat, view a trial, visit an African American Church and the Governor's Mansion, experience archeology, apprenticeships, carriage rides, Art Museums, listen in as Jefferson and Patrick Henry discuss their differing opinions… This isn't just history. This is where history comes alive.
4. Appomattox, VA: Appomattox Court House
Appomattox Court House,  is a National Historic Park and as of October 2016 there is no fee to enter this excellent park. On April 9, 1865, the Army of Northern Virginia surrendered in the McLean House in the village of Appomattox Court House, Virginia signaling the end of the Civil war. Two important questions about its future were answered. Could the nation survive its largest war intact, and would that nation exist without slavery? Because of  General Grant's gracious and generous terms and the dignity with which he treated the conquered the answer to both was yes and a new nation was born.
5. Washington, DC
Washington, DC, is one of the most historically rich places to visit in the U.S. Your family can learn about history, politics, and the government within the city. See where laws are created at the U.S. Capitol, meet with a Congressman from your state, and view the Declaration of Independence at the National Archives and Records Administration. Stop at different Smithsonian Museums like the Air and Space Museum, or visit the Holocaust Museum and the National Zoo. There are so many places to see in Washington, DC, that you'll never run out of options.
6. Williamstown & Petersburg KY: Creation Museum and Ark Encounter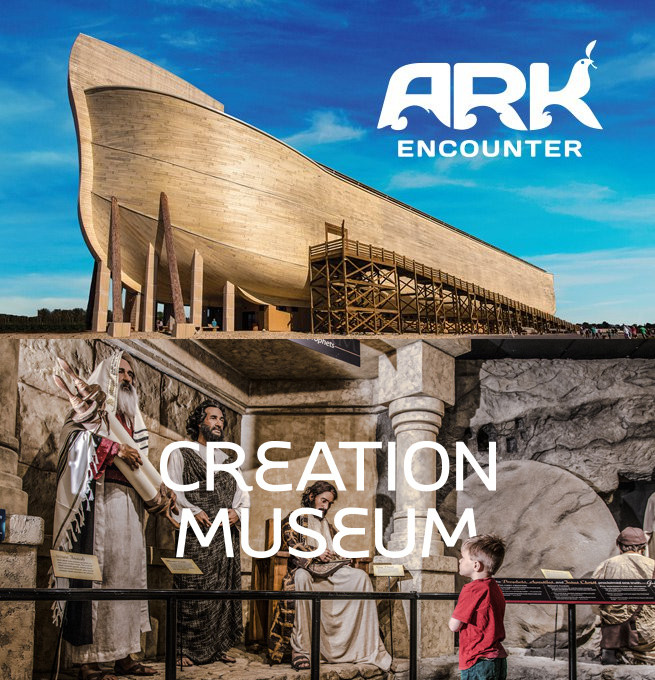 The history of the Bible vividly comes to life at the world-class Creation Museum. On your walk through biblical history, you'll encounter a realistic Garden of Eden, animatronic Noah, Flood dioramas, stunning video displays, and much more. The state-of-the-art Creation Museum allows you to venture through biblical history, stunning exhibits, botanical gardens, planetarium, petting zoo, zip line adventure course, and much more. This 75,000-square-foot facility has welcomed over 2.5 million guests since opening in Petersburg, Kentucky.
Ark Encounter is three exhibits in one—the massive Ark structure itself, the incredible craftsmanship, and the beautifully-fabricated teaching exhibits. The combination of all three will amaze and inspire you to think differently about the biblical account of Noah's Ark. Spanning 510 feet long, 85 feet wide, and 51 feet high, this modern engineering marvel amazes visitors young and old.
7. Death Valley, CA : Death Valley National Park
Hottest, Driest, and Lowest National Park
In this below-sea-level basin, steady drought and record summer heat make Death Valley a land of extremes. Yet, each extreme has a striking contrast. Towering peaks are frosted with winter snow. Rare rainstorms bring vast fields of wildflowers. Lush oases harbor tiny fish and refuge for wildlife and humans. Despite its morbid name, a great diversity of life survives in Death Valley. Death Valley has nearly 400 species of native wildlife! Many of the most famous places in the park can be seen by car. Don't miss these "must see" points. Stop by the visitor center in Furnace Creek to learn about the park. See the 20 minute long film (8:30 am to 4:00 pm daily), explore the museum exhibits, and ask about seasonal ranger programs.
20 Mule Team Canyon
Winding through otherwordly badlands, this 2.7 mi (4.3 km) one-way loop drive is unpaved but typically passable to a sedan depending on recent precipitation. Not recommended for vehicles over 25 ft in length. Great for bike rides or for hiking with dogs.
Devil's Golf Course
An immense area of rock salt eroded by wind and rain into jagged spires. So incredibly serrated that "only the devil could play golf on such rough links". Listen carefully and you'll hear sounds like tiny pops and pings. Bend your ear to the ground and the sound grows louder. The sound is literally billions of tiny salt crystals bursting apart as they expand and contract in the heat.
Badwater Basin
The lowest point in North America is a surreal landscape of vast salt flats. The basin sits 282 feet (86 m) below sea level where a temporary lake may form after heavy rainstorms. Avoid walking out on the flats during hot weather. The boardwalk is ADA accessible.
Artist's Drive
A scenic loop drive through multi-hued volcanic and sedimentary hills. Artist's Palette is especially photogenic in late afternoon light.The 9 mi (14 km) road is one-way and is only drivable with vehicles less than 25 feet in total length.
Zabriskie Point
The most famous viewpoint in the park. Overlooking the golden colored badlands of the Furnace Creek formation, visitors can simply enjoy the view or elect to start the hike from the point around Badlands Loop. Connector trails lead to Golden Canyon, Gower Gulch, and Red Cathedral. The point is most popular at sunrise and sunset.
Other Things to See in Death Valley:
Dante's View-At 5,475 ft (1,669 m), the most breathtaking viewpoint in the park.
Harmony Borax Works– Paved walking path leads you back in time as you explore the ruins of the plant and associated townsite, and how they played an important role in Death Valley history.
Mesquite Flat Sand Dunes– The largest dune field in the park. This dune field includes three types of dunes: crescent, linear, and star shaped.
More info about Death Valley National Park
If you're looking for a more exotic vacation:
8. Amanyara: Nature Discovery Center
According to Family Vacation Critic, Amanyara's Nature Discovery Center will allow both children and adults to explore Turks and Caicos with science teachers present to offer an insight into the local environment. You'll take both land and water excursions, which includes scavenger hunts, guided snorkeling outings, and beach walks.
9. Cancun: Fairmont Mayakoba
The Fairmont Mayakoba offers an educational experience for kids where they can learn about medicinal plants and take cooking classes on the grounds with local ingredients that are used. Families who visit will also get the chance to learn about Mayan communities and ancient ruins.
10. The Bahamas: Paradise Island Resort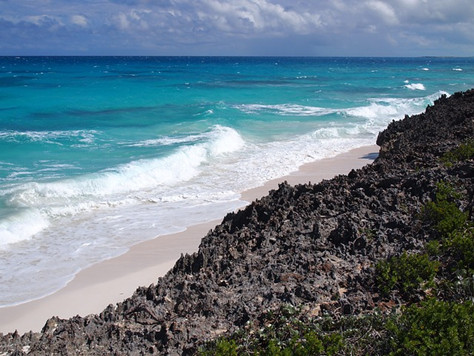 The Paradise Island Resort in the Bahamas offers an outdoor adventure for children who want to play in lagoons and view over 50,000 aquatic animals in different tanks. Kids can also participate in a hands-on class that allows them to learn how to make different types of food before learning how to build and race cars at the Atlantis Speedway.
When going on a family vacation, there are several ways to have fun and continue learning. By visiting the right resorts, you'll get the chance to learn from experts about local habitats, historical sites, and so much more.
You might also like: