The following suggestions were contributed by the Plainfield Police as a public service. ~ Tim McMahon, editor
Don't Overspend This Labor Day Weekend
After months of heat, during which Illinois and Missouri were some of the hottest states on record, we're finally coming down on the last big weekend of the season. Labor Day weekend is traditionally a weekend for short trips, visits to lake cabins, barbecues with friends or one last visit to Six Flags. However, it's also a weekend of overspending. For many families, it's one of the few vacation weekends they get all year, so the temptation is to go all-out.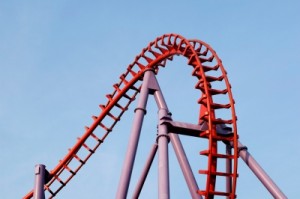 Residents of Plainfield know that the town tends to quiet down over Labor Day weekend, to let people celebrate with their families. Our events calendar is empty between the dates of Thursday, August 29 and Wednesday, September 4, to let people enjoy their vacations. We know a lot of people have been planning this weekend all summer long. But don't let your Labor Day weekend push your budget into the red. Follow these tips to have one last summer hurrah without overspending:
1. Avoid Pricey Hotel Rooms
If you're planning a trip, think about camping or staying with family and friends. The average hotel room cost rose 12% since 2012, meaning that hotels are now one of the most expensive parts of the family vacation. Instead of visiting a Holiday Inn so your kids can play in the pool, rent a space at a campsite and show your kids how much fun it is to swim in a lake.
2. Keep the AC down
Whether you're spending the weekend in your car, at your lake home, or hosting a backyard party, you'll probably be tempted to crank up the AC as high as it can get. Remember that every degree of the thermostat costs you extra money, and that keeping comfortable, rather than cool, is the key way to save cash.
3. Unplug electronics
Whether you're leaving your own home for three days, or visiting a vacation home for a few nights, make sure you unplug all of your electronics when you go. Leaving electronic items like televisions, computers, and even cordless phones plugged in while you're away costs you money – even when electronic appliances that have an "adapter" aren't turned on, they use electricity. The problem is the transformer which is usually a small black box that either plugs into the wall or is in the line somewhere. This box converts the A/C electricity into D/C but uses power to do it. Unfortunately it is always working even when the device itself is turned off.
Search our site for more tips on managing electronics, thermostats, hot-water heaters and more. Use the tips to know which appliances to unplug and which to turn to their low settings. Remember these tips apply to both your vacation home as well as your permanent residence.
4. Keep your splurges modest
If you go to Six Flags, don't walk away with sacks of souvenirs.  The key to having a successful – and frugal – Labor Day weekend is to maximize the parts of the experience that are most important: the amusement park tickets, the smoked pork, the visit to Grandma's – and save on the parts of the experience that matter less. In six months, you won't remember that you used plain napkins instead of printed ones, but you will remember how good that homemade barbecue sauce tasted.
5. Don't drink and drive
Drinking and driving is not only unsafe, but is also an expensive mistake. Like previous years, the Plainfield and other police departments are implementing Get Sober or Get Pulled Over, practicing zero tolerance both for driving under the influence and driving without a seatbelt.
Make sure you have a designated driver at all times, to avoid unnecessary fines. Even buzzed driving is drunk driving, so let someone else take the wheel if you've had a few drinks – and don't forget to wear your seatbelt!
How are you planning to celebrate Labor Day this year? Do you have a budget for your festivities, or other money-saving tips for our readers? Let us know in the comments.
Image courtesy of Foto76 / FreeDigitalPhotos.net