Money in the UK:
As the growth in the British housing market reaches its fastest pace in two and a half years, much is being done to improve the increasingly fragile levels of consumer confidence. While this is largely positive news, however, it may have a deceptively negative impact on anyone who aspires to purchase their first home in the foreseeable future. The main issue centers around rising property prices, which are currently reaching exalted levels that are threatening to force potential buyers out of the marketplace.
Tips for First Time Buyers: How to Get on the Property Market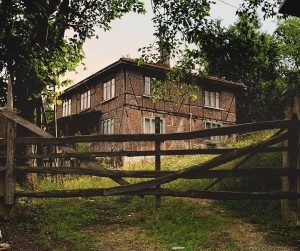 With this in mind, it is crucial that first time buyers adopt a strategic approach to creating a budget and sourcing their ideal home for the future. Consider the following steps and how they can help you to achieve all of your financial and real estate goals:
Expand Your Purchasing Options
As an aspiring homeowner, it is important to consider all of your purchasing options. You may have already missed your window of opportunity in terms of buying an affordable house in the current market, so you may wish to consider an alternative method of procuring real estate. Not only could you register with the council or explore the benefits of making a  DSS Move, for example, but you may even look to partake in a government scheme that helps to reduce the cost of home ownership.
Research Your Proposed Geographical Area in Great Detail
Once you have a purchasing method and funds in place, the next step is to identify viable target areas. While this may be partially determined by budget, it is crucial that you research the geographical area thoroughly and appraise it in terms of facilities, cost and the potential for future growth and regeneration. This will ensure that you access the best possible deal as an aspiring homeowner, as you look to enter into an investment that can deliver long term financial gains and security for your family.
Boost Your Credit Score
Your credit score and any mortgage offer that you are extended are inextricably linked, which means that by improving the former you can secure better deals on the latter. If you are looking to move within a period of 6-12 months, for example, you should start by obtaining a free copy of your credit report and gaining a full understanding of your fiscal circumstances. This will also identify areas that require significant improvement, so that you can negotiate with creditors and look to remove outstanding debts from your record.

The Last Word for Aspiring Home-Owners
These all represent practical steps that you should strive to take as an aspiring home-owner, especially if you hope to capitalize on property market growth without being priced out of the equation. Remember, purchasing your first home represents a huge financial commitment, and one that will have a substantial bearing on your future plans and goals.
See Also:
Resources:
"House on Hill" © Said Erdogan | Dreamstime Stock Photos