The melting pot that the world is becoming makes fluency in two or more languages a valuable asset. Having language skills opens many doors and opportunities with careers, networking, and travel. Most people who desire to learn a new language are under the misconception that they must finance travel abroad or invest in expensive software to really master the skills. Many language-learning resources are available with little or no cost out of pocket.
Learn by Communicating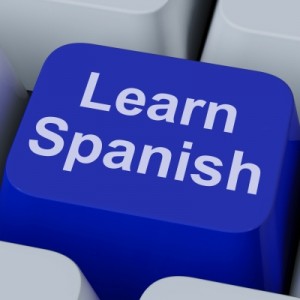 The best and most effective way of learning a foreign language is by conversing with a native speaker. Most academic courses use very formal methods of instructions that are often different from how natives actually speak in conversation. Language learning and practice with peers who are natives will help to expand your vocabulary and prepare you for fluent conversational speaking.
Many native speakers of languages are eager to find others who share the skills to be able to hold conversations. For that reason, it will most likely cost nothing to practice and learn. Communication to learn a language is effective, practical, and requires no extensive finance.
Read Books
While some grasp concepts better electronically and some through face-to-face application, others learn by reading books. Language learning through books provides a traditional way of learning from the basics to the advanced. It also allows readers to learn at their own pace. Amazon is a good place to find cheap books to learn a foreign language, and local libraries will have updated resources to check out books for free.
Use Online Resources
The web has plenty of free online resources to self learn languages. Online resources provide the variety to be able to learn in multiple ways. Besides content, there are webcasts, games and tutorials, and videos. Spanish-resources.com gives plenty of free or inexpensive resources for learning language in many different ways.
Sites like YouTube and Vimeo have tons of videos uploaded by instructors, fluent language speakers, and natives who want to help others learn. Many different levels of videos are there, and several viewers have rated them to show which ones are good or bad quality. In terms of finance, this is one of the cheapest methods of interactive language learning.
Continue Learning on the Go
Even busy people have a way of learning languages without stopping their day or emptying their wallets. CDs, podcasts, and apps for tablets and mobile devices make it all possible. Including learning on the go makes it possible to be consistent with learning a language.
Apps
Whether in the car, on a plane, or waiting at the doctor, apps are a convenient way that to learn a language that is easy on the finances. The most popular ones incorporate flash cards, quizzes, brainteasers, games, and courses. The prices range from free to $20 and the little apps pack a big punch. Many of the apps incorporate realistic pictures and music to allow the mind to familiarize the words with tangible or intangible sensations.
One highly rated, free mobile device app is "Duo Lingo- Learn Languages for Free Games". App users can learn Spanish, French, German, Portuguese, Italian, or English completely free. The app uses a technique similar to how children first learn vocabulary to make the process interactive, fun, and effective.
Learning a language can be a pleasant experience with the right research and resources, and will provide a lifetime of rewards. While reaping the benefits of language learning may require some investment, there is no need to go to great lengths to finance expensive software. Books, online resources, apps, and valuable native speakers are available for cheap or free language learning.
See Also:
Resources:
Image courtesy of Stuart Miles / FreeDigitalPhotos.net