Selling your car can be a heart-wrenching experience. Over the years you've spent countless hours together, it was your pride and joy… your old reliable. At first, you babied it and cared for it. You invested not only money but you also invested time in it. But now you will have to part company.  You will watch it drive away with its new owner, perhaps with some regret, but even still, counting the money in your pocket.
The car you cared about for years has become little more than a business transaction, so you want to get the most you can for it. Here are a few tips on how to maximize the selling price and the value of your old car.
Clean It Up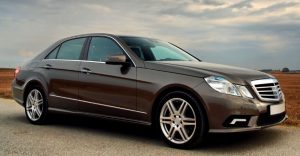 Believe it or not, many buyers may care more about how a car looks than how it runs. Your car may be in perfect mechanical condition, but if it is an eyesore to look at, its value immediately drops. Clean it up from one end to the other. Wash, wax, and polish, or even pay to get it detailed. If the car is worth enough money at resale, then it's worth a few bucks to get it ready for resale.
Unfortunately, car dealerships can't pay top dollar for used cars. They have overhead and sales expenses and unless your car is in mint condition they will simply wholesale it off without looking back. If they do pay top dollar it is because they are making it up somewhere else. If you are looking to unload it fast go to a dealership and use it as a "trade-in". But if you want top dollar you have to arrange a private sale.
Repair Minor Mechanical Problems
If the AC needs a charge, then charge it up. If the radio doesn't play because of a blown fuse, then swap the fuse out and get the radio working. Some repairs are purely cosmetic, like swapping worn out floor mats and shampooing carpet, while others are self-help mechanical fixes, like an oil change and a tire pressure check and fill up. However you do it, minor mechanical glitches may detract considerable value from your car, while they are probably easily corrected, so correct them. Even spend a little money on minor repairs. They will pay for themselves when selling time comes.
Determine Common and Reasonable Price
Kelley Blue Book, at kbb.com, provides authoritative car values, including wholesale (the famous Kelley Blue Book value), car dealer trade-in value, and private party resale value. One section of their website shows What's My Car Worth and another shows Used Car Values. Kelley Blue Book is a good starting point for putting a price on your car, and for determining whether it may be worth it just to trade your car in on a new car purchase. Kelley Blue Book is "the book" when it comes to car valuation. Once you know what your car is worth, you can decide on the asking price.
Advertise
Write a short, descriptive, appealing ad for your car. You can pay to advertise, with a classified ad in the local paper, but you can also advertise for free online. One popular and effective advertising medium for car sale ads is Craigslist, "your city".craigslist.org, where (unless you are a dealer) you can place a car for sale ad for free and even include pictures. Take pictures of your car, using a digital camera or even your phone. You can then place the pictures in your Craigslist ad. Car buyers really do look at Craigslist ads. There are other places to advertise online, too, including a website published by your local paper. There may or may not be a charge for those ads. There is also Autotrader.com, a huge car sale website for use by dealers and private individuals. You can place a for sale ad there, but it will cost a minimum of $25. You might also just create ads on a few index cards and post those on the bulletin board at the grocery store. That works for selling cars, too, and it's always free.
Good luck selling your car. Give it a little time and a little effort, and get as much money as you can. Follow these tips and you should have great success. You'll probably sell a car only once in a blue moon, but when you do, make it worth the time and trouble.
About the Author:
Meghan Belnap / Blogger, Researcher and Freelance Writer

Meghan Belnap is a freelance writer who enjoys spending time with her family. She loves being in the outdoors and exploring new opportunities whenever they arise. Meghan finds happiness in researching new topics that help to expand her horizons. You can often find her buried in a good book or out looking for an adventure. You can connect with her on Facebook right here and Twitter right here.