Financial regulations are  usually created with the intention of protecting the consumer and adding transparency to the decision making processes. However, the final results do not always match the initial vision. Although qualified investment advice may help investors avoid financial pitfalls, many individuals are now distancing themselves from this prepaid and often self-serving arena. The end result is that fewer people are seeking the services of professional financial advisers; indeed, less than one-third of all adults will consult a financial advisor.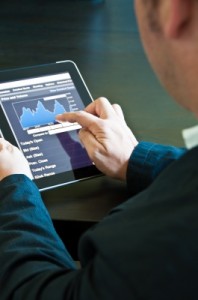 Although some analysts believe that the reduction in the number of professional advisers is a good thing, others feel that the do-it-yourself tendency could result in dire consequences for those inexperienced in the financial industry.
One effect that this shift has had is in the way financial companies now communicate with potential clients. Unsurprisingly, many professionals are now learning to embrace the internet as a means to drive business forward and promote their services. It seems that online execution-only platforms may be the way of the future. In fact, the investment giant Hargreaves Lansdown now boasts a website that attracts more visitors in the United Kingdom than "The Times" or the "Post Office". They have also adopted an iPad version of their newsletter and cater to thousands of Twitter followers each month.
Beware of Your Sources
Additionally, it may come as no surprise that [Continue reading]