We all know that we should get regular dental check-ups but seeing a dentist can be expensive. According to Fairhealthconsumer.org   a simple composite (white) 1 surface filling on a front tooth in Richmond Virginia will average $150. This is the easiest type of filling. If your cavity covers two surfaces the price goes up to $185 and 4 surfaces would be $276 and that doesn't cover x-rays, cleanings and possibly Novocain. Back teeth cost even more with four surfaces on a back tooth costing $320. Also depending on your location and your particular Dentist it could cost you significantly more.
How Not to Save Money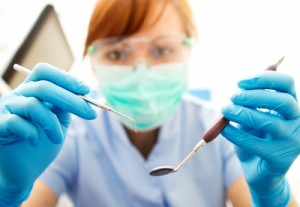 Amalgam (silver) fillings are slightly cheaper with 1 surface costing $124 and four surfaces costing $255. But did you know that amalgam fillings are actually a combination of 50% mercury,  ~22%-32% silver, plus tin, copper and other trace metals. And there is evidence that the mercury leeches out of the fillings over time. After a few years half the mercury disappears. Well, not exactly disappears it has to go somewhere, so if it is in your mouth you must be either breathing or swallowing it.
So there is considerable concern over the safety of Amalgam fillings… although the American Dental Association (ADA) still endorses their use. But they have been banned in some European countries such as Sweden, Norway and Denmark.
Plus, Germany, Austria, and Canada have recommended against placing amalgam in certain individuals such as pregnant women, children, those with renal (Kidney) dysfunction, and those with an allergy to metals. But why take chances? To be safe it is best to avoid mercury altogether.
So if you want to save money on your dental care what can you do?
Saving Money: An Affordable Dentist?
After having avoided the dentist for several years, I ended up with [Continue reading]