Selling your car can be a heart-wrenching experience. Over the years you've spent countless hours together, it was your pride and joy… your old reliable. At first, you babied it and cared for it. You invested not only money but you also invested time in it. But now you will have to part company.  You will watch it drive away with its new owner, perhaps with some regret, but even still, counting the money in your pocket.
The car you cared about for years has become little more than a business transaction, so you want to get the most you can for it. Here are a few tips on how to maximize the selling price and the value of your old car.
Clean It Up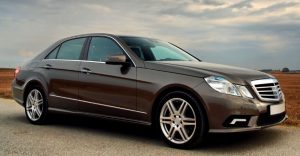 Believe it or not, many buyers may care more about how a car looks than how it runs. Your car may be in perfect mechanical condition, but if it is an eyesore to look at, its value immediately drops. Clean it up from one end to the other. Wash, wax, and polish, or even pay to get it detailed. If the car is worth enough money at resale, then it's worth a few bucks to get it ready for resale.
Unfortunately, car dealerships can't pay top dollar for used cars. They have overhead and sales expenses and unless your car is in mint condition they will simply wholesale it off without looking back. If they do pay top dollar it is because they are making it up somewhere else. If you are looking to unload it fast go to a dealership and use it as a "trade-in". But if you want top dollar you have to [Continue reading]