Long Term Care Insurance
For the first 32 years of my life, I gave absolutely no thought to long-term care insurance policies. By the time I turned 33, I was thankful my grandparents had the foresight to purchase a policy. Both were diagnosed with probable Alzheimer's disease, and my father, their only son, was struggling with cancer and dementia symptoms of his own. Here are some reasons the long-term care insurance policy was such a blessing.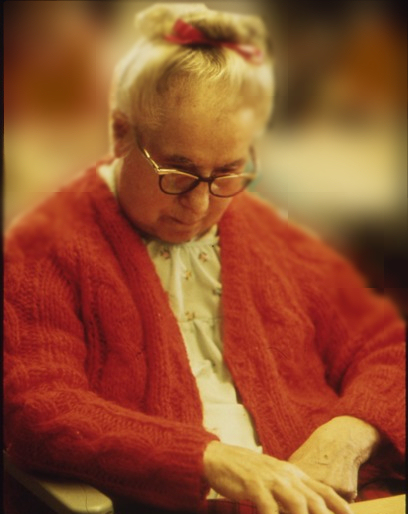 It covered some things other insurance would not. My grandparents had Medicare as well as health insurance to supplement what Medicare wouldn't cover. Neither of those policies would pay for someone to come to their house and sit with them. A sitter enabled them to live in their own home for as long as possible while ensuring they took their medication, ate well and remained safe throughout the day. Each long-term care insurance policy covered up to four hours of home care, so two policies covered eight hours each day. That was 56 hours each week of basic care in their home of 40+ years without any additional expense.
Long term care insurance also preserved my grandparents' estate. Those with whom I spoke regarding costs for the inevitable assisted living or nursing home care mentioned selling my grandparents' possessions or settling for a less desirable facility in order to pay. My grandparents had a decent savings account and the long-term care policy. The facilities that accepted Medicare were limited and many were full. Without the long-term care policy, my grandmother would not have been accepted into the assisted living center that was her home for six months. My grandparents' home remained in their names until after both passed away. Despite hospital stays, broken hips, home health, assisted living and a nursing home, their savings were never depleted. The policies more than paid for themselves in the long run.
Of course, my grandparents were unable to enjoy the return on their investment, but they provided care when they needed it and preserved the finances of their son as well as their grandchildren who would have covered any additional expenses if necessary.
Trying to purchase a long-term care policy after a diagnosis is next to impossible. Spending thousands of dollars each year on a policy you may never need may seem like a gamble, but further reflection would reveal that the Security, peace of mind, and  possibility of a greater return on that investment in addition to protection for your family members, is well worth the investment.


Editor's Note: Although the majority of people never need long-term care insurance, the possibility of catastrophic financial consequences for those who do need it  makes it worthy of your consideration once you have other more pressing necessities take care of.   Tim McMahon~editor
See Also: