Often we find too much month left after paying all the bills. Almost everyone could use a bit of extra money for gas, dining, emergencies, or just to save for rainy days. Following are a few tricks you can use for raising extra some cash.
Sell Stuff You Don't Need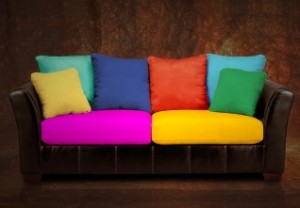 Items found at estate sales, garage and yard sales, and storage auctions are sold all the time at flea markets, antique stores, or swap meets. Online venues like Craigslist, eBay, and Amazon are also excellent sources for you to sell possessions. If you don't mind getting rid of some of your excess junk, yard or garage sales can also be held on a regular basis to maintain some extra cash flow.
Sell Jewelry
Women often have a large variety of jewelry lying around. From earrings and necklaces to bracelets and anklets, this is ideal merchandise to sell. The products can be handmade or purchased wholesale. You might be able to sell fine jewelry, fashion jewelry, or costume jewelry in gold, silver, or other metals. Real diamonds, cubic zirconia, or other gemstones can also be considered when choosing jewelry to sell for a higher price. There are even sites like Umzuzu dedicated to help you sell jewelry and make the whole process easier.
Visit a Pawn Shop
Pawn shops offer loans on items brought in by customers. These loans usually must be paid back within thirty days, and there is often a thirty-day grace period after that. These shops also buy possessions from customers. Gold, sterling silver, diamonds, and other gemstones are items that bring in a higher selling price. Jewelry and silverware that is not stainless steel are the most common possessions brought in for sale.

Recycle Scrap Metal
Most people tend to stockpile junk on their property, especially metal. Performing a garage or basement clean out often yields a large amount of metal that can be sold to the local scrapyard. There are also many different types of companies that come to homes to purchase large metal items like broken furnaces, hot water tanks, and shelving.But you will probably get more if you take it to the recycler yourself.
A quick online search can provide a local place to take your scrap. They usually buy a variety of metals, motors, and miscellaneous car parts like alternators, starters, radiators, etc. A recent search showed that Aluminum cans were paying 35 cents a pound while "bare bright copper" was paying $1.80/pound, car batteries paid 20 cents a pound and even Christmas lights paid 20 cents a pound! Other items include circuit breakers, radiators, electric motors, heat pump compressors, catalytic converters, washers, dryers, water heaters, aluminum car rims and florescent light ballasts.
Donate Plasma
Giving blood is a thoughtful, caring way to maintain blood supplies available at area hospitals, but there is no compensation for you. However, money is paid for plasma. Upon visiting the local plasma donation center, a physical and blood test are performed to ensure the person's health before donating. The process takes approximately two hours, and plasma donations can be taken from the same person twice a week.
Instead of working a part-time job to earn extra money, make money using your personal resources. These options are rewarding to not only the giver, but also the recipient. In the case of donating plasma, it could even possibly save someone's life.
Photo Credit: by Salvatore Vuono @FreeDigitalPhotos.net