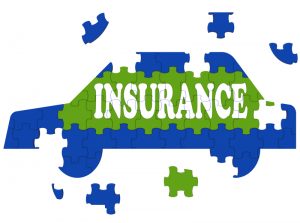 Everyone knows that it's illegal to drive without car insurance but why? Well, accidents can happen at any time–which, is why they are called accidents. And because by their very nature cars are dangerous and can cause everything from loss of life to severe financial hardship it is necessary to be sure that an uninsured person doesn't cause an accident and then say oh sorry I have no money to pay for all the damage I caused.
On the plus side, there is a certain peace of mind that comes when you know that you have financial support should you ever be involved in a car accident. But there are other potential problems other than just an accident, what if your car gets stolen? Can you afford to buy another car? Another question is, what happens if you get into a collision with an animal? Even a small animal can cause major damage to your car. The costs to repair it can easily be thousands of dollars. The most common animals to get hit are deer. But, you can also get into an accident with a moose, bear, a large domestic animal or even livestock. Do you have money to repair a dented hood, broken windshield or smashed fender?
Then, there is the weather. Can you imagine the damaged caused by golf ball-sized hail? It's not pretty. What about flood or fire damage? Water can certainly destroy your vehicle's mechanical parts as can mud carried by a flood. How about falling objects such as large tree branches? Or vandalism?
According to Farmer's Insurance, "If your car is broken into, or dented in a hail storm, Comprehensive Coverage would help cover the losses to your car. Sometimes called "Other Than Collision" or "Fire and Theft," Comprehensive covers losses from things other than an accident, like vandalism, riots, floods, hail, fire, animal collisions, and theft."
Comprehensive Insurance isn't Mandatory
Although auto insurance is essential, there may be times when it feels like it's just an added line item to your monthly budget. The law requires insurance (to protect others) but it doesn't require comprehensive insurance to protect yourself. So if you are driving an old clunker that would only cost a couple of hundred dollars to replace, comprehensive insurance might cost more than the car is worth, so you can opt to remove it from your policy.
But if you damage someone else's property you are legally liable to pay for the damage… so you need insurance. In Australia this is called third party property damage. In the U.S. "Liability insurance" covers damages to another person resulting from an accident you cause. Liability insurance is the most basic type of car insurance.  It is also one of the few coverage options that's mandatory in every state—though requirements vary, depending on each state's laws.
Remember: Liability covers damages you are responsible for paying to others and Comprehensive covers damages to your vehicle.
Tips for reducing Insurance Costs
Sometimes car insurance isn't as inexpensive as you would like. Here are some methods for cutting costs on car insurance.
1) Keep your vehicle covered
Since anything can happen to your car when it is out in the open from weather issues to debris to vandalism and even theft, auto insurers may give you a lower your rate on Comprehensive insurance if you prove your car is parked in a garage.
2) Manage your credit score
This may not occur to you at first but if you have an excellent credit score, you could pay half the rate of what it would be if you had a poor or fair credit score. Some insurance companies weigh your credit score more heavily than a DUI or accident on your driving record. According to Consumer Reports, a two-car couple with poor credit will pay around $2,090 more than a family with excellent credit. So, it pays off to be responsible with how you manage your money.
3) Understand how your policy works
You don't want to select the first car insurance policy that comes your way without first doing your homework. You can save money just by learning more about auto insurance and how your policy works. You don't want more insurance than you need or too little. To cut costs, you want to buy only the right type of coverage.
4) Compare quotes
Again, you want to take advantage of a competitive insurance market. There are a wide variety of car insurance companies with many options. That is the beauty of a crowded market, it benefits the consumer. Ask friends and family for suggestions, and read reviews. Compare rates online from several companies, (at least 3) and ask every question that comes to mind. You want a good rate, but you also want a company you can depend on.