Saving For Vacation
With Summer just beginning many families are planning to spend some time on a vacation away from home. While on the one hand summer vacation brings fun, excitement and memories, on the other hand it often brings 'overspending'. This may cause financial troubles to even the most budget-conscious people. Yet, it is not impossible to stick to your budget while enjoying a vacation if you just take a few simple steps.
Budget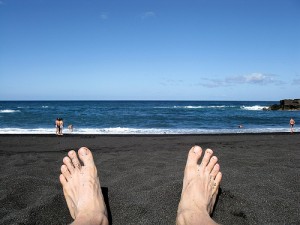 Budget – nobody likes to have to budget their finances but unless you are extremely wealthy it is necessary. Even Lottery winners with millions in annual income can get themselves in trouble financially unless they live within their means. If you blow your budget on the holiday, it may get difficult for you to resist the urge to throw your budget away for at least a month. The best thing to do is build your vacation into your budget from the start so you are saving up for it all year. That way you will know exactly what type of vacation you can afford and not end up in debt for a few days worth of fun.
Re-Budget
If you find yourself over budget on your vacation, Don't panic! Stay calm and reconstruct your budget for the remaining month as well as the following month. To figure out the bottom line, grab a pencil and a paper and spend time underlining the entire expenditure of your vacation to reconstruct your budget accordingly.
Saving for Vacation
Maintaining your finances, staying out of debt and good money management  by planning ahead is one of the most important aspects that you must take into account. It's always advisable to have your credit cards paid in full prior to starting your vacation. You can do this by paying off your credit card debt completely each month. You will be able to minimize your interest payments and will be able to retain the full available amount in your credit card. This will further ensure that credit card minimums don't increase significantly when you return from holidays. Read more about debt relief programs.
Analysis
Focus and study your current budget carefully. You may need to start from scratch as if you are planning a budget for the first time. To find the money for your vacation, look carefully at all the areas that can be eliminated and aren't necessary. Look for areas that can be postponed to future months without any losses. Continue with this until you are able to cover the entire cost of the trip. By having a vacation goal in mind cutting out frills won't seem like such a sacrifice since the net result is more fun not less.


Editor's Note:
Unless you normally have plenty of money left over at the end of the month, it won't be possible for you to cover the entire expenses of your vacation in a single month. This is why it's important to plan for your vacation months ahead.
Basically you have two choices:
Plan ahead and save up for your vacation and then limit your spending to what you have saved
or
Avoid the issue… spend wildly on credit… and then spend the rest of the year paying off the debt you racked up.
In the second case you will end up paying significantly more because of added interest.
If you have planned properly you will have saved enough for your dream vacation. If times are a bit tough and you haven't saved enough for a cruise or a trip to Disneyland you will just have to decide on a lower cost option that fits your current budget. The key is knowing how much you can spend. If you don't have a lot of money saved up you can still have a memorable vacation. Camping in a National Forest is about as cheap as staying home, visiting local historical attractions or museums can also be inexpensive.
Remember the further you stray from home the more you will spend on travel including gas and lodging.
The key to saving for a vacation is to plan ahead, create a separate fund, know how much you are going to put into it each paycheck and then plan a vacation that will cost less than what you have set aside for it. I say plan on spending less because there are always unexpected expenses when you are away from home. They don't call them "Tourist Traps" for nothing 🙂
See Also:
10 Ways to Save Money on Your Next Family Vacation
6 Ways To Control Impulse Spending
7 Easy Ways to Eliminate Wasteful Spending
Money-Saving Ideas for Frugal Moms and Dads